Where do I find my tyre size?
Posted by Charlotte @ The Roof Box Company, Last modified by on 17 June 2010 12:11 PM
All traction aids (e.g. snow chains or AutoSocks) are tyre-size specific. Therefore, it is important we know the size of your tyre before ordering.
You will find your tyre size on the side of the tyre wall displayed on the tyre in the following format - e.g. 195/55-R15 (see below image). Don't rely on what it tells you in the handbook, you need to check the tyre itself in case it differs.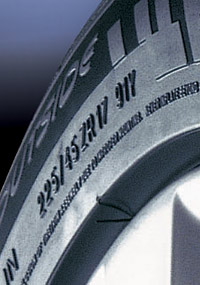 ---