Knowledgebase
What wheel nut sizes with Maggi snow chains fit?
Posted by on 04 October 2012 02:42 PM
Both Maggi TRAK and Maggi Sport chains fit onto the wheel nuts of the vehicle rather than around the tyre. These chains are often described as 'ladder track' chains and are perfect for vehicles with limited clearance.
However, wheels nuts come in different shapes. All Maggi ladder 'ladder track' chains come with 17, 19 and 21mm wheel nut clips. The wheel nut clips attach to the wheel nut itself so please ensure you remove any protective covers, caps or wheel protection devices prior to measuring.
We do know other vehicles have larger wheel nuts (such Land Rover which usually have 24 or 27mm), and these are often available as an accessory. Since these are an integral part of the application it is important to check before ordering.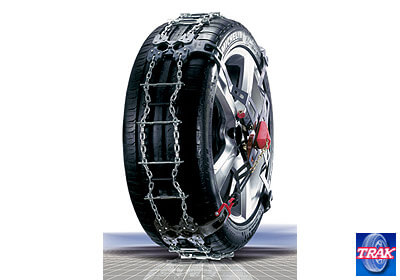 ---